Who We Are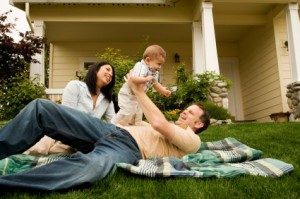 We are a residential redevelopment company buying, selling and renting houses in and around Atlanta. We specialize in helping homeowners solve problems by selling your house fast, paying cash, closing on your timeline and without hassles. We work with you directly to find the best solutio​n for your situation by using our extensive knowledge of the local market and our detailed systems. We are a product of Fortune Builders, the Premier National Property Investment Training company and stars of the hit tv show "Flip This House". Fortune Builders has been recognized as one of the top 50 Professional Training organizations in the country. Our team is highly motivated, knowledgeable, ethical and resourceful. Qualified to handle any real estate transaction, we are committed to helping people with their real estate needs and making successful deals happen. Our team of professionals has the integrity to follow up on our promises, and the expertise to navigate any transaction to ensure you're fully informed for making the best decision possible.
Our Mission Statement
When a passion for real estate is combined with talented individuals who have an uncompromising drive to succeed, amazing things will happen. At Buy Sell Rent Property Solutions, it's our goal to not only have a positive effect on ourselves and our families – but also to inspire, motivate and create lasting change in everyone we encounter. We will treat our clients and team members with respect at all times. One of our motto's is "How you do anything is how you do everything." Our company will dedicate itself to everlasting education and professional growth that will make the leaders of tomorrow.
Our Core Values
Ethics & Integrity: Do the right thing.
Inspire: Motivate and help others to achieve their goals.
Educate: Believe in and commit to personal development & growth.
Lead: Take action & follow through. Persevere & don't give up. No Excuses.
Crush It: Enjoy every moment and do it with passion.
Our Business Model
At Buy Sell Rent Property Solutions, we pride ourselves on having a strong foundation of real estate knowledge and training. Our focus is on providing SOLUTIONS for homeowners and finding VALUE for our buyers and investors by locating distressed, ugly, vacant homes that are eye sores and we put them back into use after renovation. Our core business lies within our systems, education and knowledge of the real estate industry. We did not just buy a CD off the Internet and become a real estate investor overnight. We have spent tens of thousands of dollars to learn how to be successful in this business and do it the right way the first time. Through our affiliation, we are connected with a national network of investors that provide continual support and weekly trainings on changes throughout our industry. This process has allowed us to circumvent many pitfalls most novice investors would make. Learning the hard way is not a phrase in our vocabulary, and we certainly would not ask anyone to invest with us if we weren't confident enough to invest ourselves!
How We Analyze Properties
We have a systematic and disciplined approach when purchasing investment properties, putting each potential investment through a strict due diligence process. This rigorous set of criteria includes, but is not limited to, the following:
Comparable property analysis and examination by a certified, independent appraiser
An economic study of the neighborhood, city planning and development
Demographics of area, marketability, and growth potential
Statistics on the crime rate
Public transportation and schools
Overall condition of the property, including heating and air, plumbing, electrical, roof and structural condition
Where We Buy, Sell and Rent Properties
Our Competitive Advantage
Most homeowners have no idea what options are available to them beyond listing a house with a real estate agent or just trying to sell the house on their own, and hope for the best. We provide homeowners with a unique alternative to listing their house on their own or with a real estate agent. Our "out of the box" creative approach to real estate investing is a cut above the rest.
Our company can acquire great deals on properties because we have the ability to act quickly and can close with CASH on the seller's timeline. This is why we can buy properties at such a discount, sometimes in a matter of days. We have a competitive advantage over other investors who sometimes take weeks to purchase properties, and can create extremely fast and hassle-free transactions.
We have an aggressive TEAM approach, and a top-notch ability to expand our client base through our knowledge of deal structuring and advanced real estate techniques.
We also employ marketing strategies as soon as we purchase a home – giving us a fair advantage over a real estate agent. Typically, many agents don't spend time or money on marketing or lead generation strategies. As a result, it can sometimes take months to attract potential buyers. Often times, we are able to find our own buyers, allowing us to secure a strong sales price and save on sales commissions.
Our renovation process is also down to a science with handpicked and proven construction crews who know we are not retail clients. We pay wholesale prices to all contractors and typically get bulk discounts on all materials.
Benefits of Our Program
Here are a few benefits sellers have when working with us to sell their home:
CASH OFFER
NO COMMISSION
QUICK CLOSE
NO FEES
PAY NO CLOSING COSTS
BUY THE HOUSE AS-IS
NO APPRAISAL
NO LENDING RESTRICTIONS
When we work directly with a home seller, what we provide can not only make for a smooth transaction, but it can also add up to thousands of dollars in savings as compared to selling a home through traditional means. Our "out of the box" creative approach to real estate investing is a cut above the rest.
Who can benefit from our Program
Anyone going through divorce
Landlords having tenant trouble
Homeowners with many costly repairs needed
Facing preforeclosure
Need to move fast
Military/Job Transfer
Already bought another house
Downsizing
Don't Want to use a Realtor
Fire Damage
Code Violations
Just Don't Need the House
Our Team/Partners
Design Team
Sales Team
Passive Income Team
Lending Team
Acquisitions Team