Thank you so much for visiting our site and taking the Rental Property Challenge! Real Estate is a tremendous way to invest your money to achieve great long term results. But most don't think about it as a way to fund college tuition. A college education is one of the most expensive things we face in our lifetime and we'd like to show you a real estate strategy to help pay for it. We have a system and network of partners that will guide you through the process one step at a time and show you how it works. So let's get started!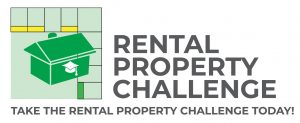 Take the Rental Property Challenge
Step 1
Pick a zipcode you wish to buy rental.
Step 2
Work with Realtor to set up search.
Step 3
Identify potential rental properties from search
Step 4
Analyze property in Rental Property Analysis Tool.
Step 5
Work with Contractor to determine rehab estimate.
Step 6
Work with Realtor to make offer.
Step 7
Work with Lender to fund the deal.
Step 8
Contractor rehabs and prepares property to rent
Step 9
Convert fix/flip loan to long term mortgage
Step 10
Work with Property Mgr to find tenant.
If you are a Buyer and looking to take the rental property challenge, please sign up here:
https://www.buysellrentpropertysolutions.com/buy-a-home/

If you are an Agent and want to help find and transact properties for this program, please sign up here:
https://www.buysellrentpropertysolutions.com/agents/

If you are a Contractor and want to help rehab properties prior to rental, please sign up here:
https://www.buysellrentpropertysolutions.com/contractors/

If you are a Seller and looking to sell your home, please sign up here:
https://www.buysellrentpropertysolutions.com/sell-your-home/